This site provides a central hub of information relating to the use of Flubenvet™ in game birds. Providing both technical and product training on worm control for the bird and the environment to the benefit of the industry.
Get Ahead of Worming for a Good 2021 Season
Despite a challenging winter with so many restrictions and an impromptu end to the shooting season, there is optimism in the industry for a better 2021/22. Find out more here.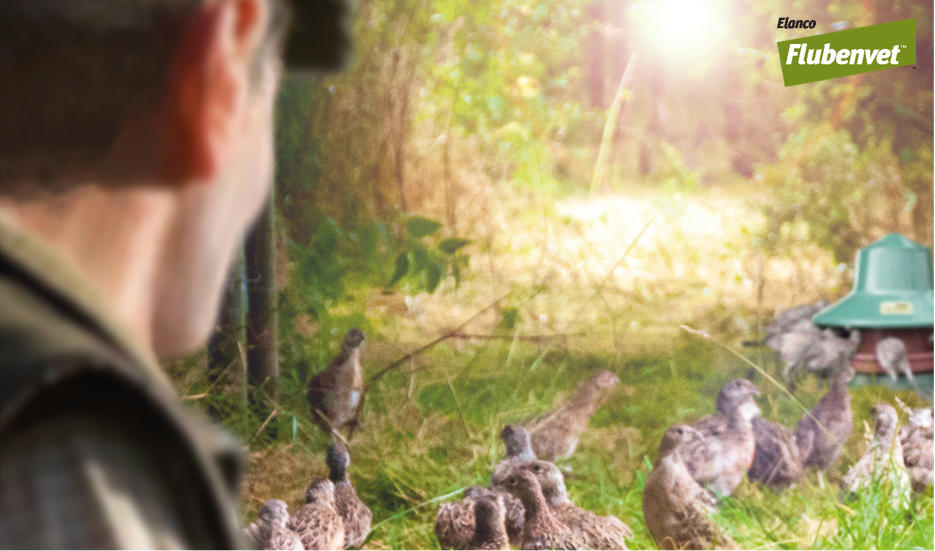 Flubenvet™ 5% Game Brochure
Click here to access the Flubenvet™ Game brochure. For everything you need to know about effectively treating your game birds with Flubenvet™.

Find out how Flubenvet™ differs to other
wormers
Are you making sure that you treat ALL life stages of ALL major worm species? Click here to find out more about how Flubenvet can help you achieve this.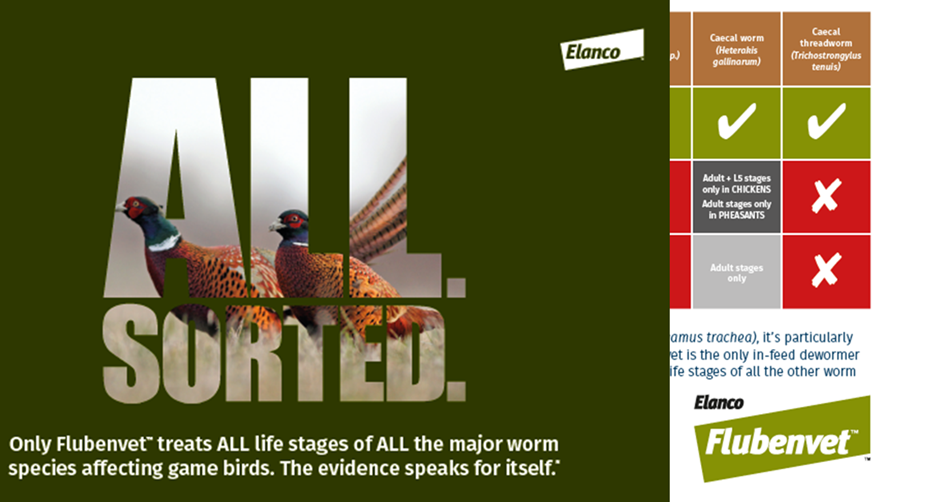 Don't Let Worms Take Advantage This Rearing Season
When considering parasite control, it is important to kill all life stages of worms, including the eggs. Eggs remain in the environment and pose a threat to future populations, with older pens having higher parasitic burdens. Click here to find out more.