About Otitis externa (OE)
Otitis externa (OE) is a common condition that affects 1 in 5 dogs in their lifetime, and you are likely to come across it often in daily practice.1,2
The pain of OE and the stress of at-home treatments can affect the quality of life of both the dog and their owner.3
But Neptra® offers a different way to treat everyday OE, which is a relief for everyone…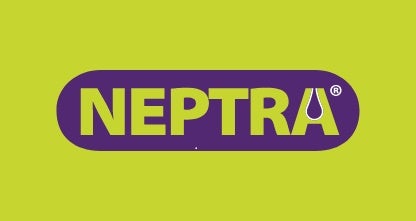 SOLVE EVERYDAY OE WITH ONE DOSE
OE can have a wide range of effects on both pet and owner. It can3,4:
Affect dogs' sleep and playing behaviours
Lead to physical and emotional disturbances in owners
Impair dog-owner relationships
Early, effective vet-administered treatment can avoid these negative effects. Giving you confidence that you have given the full course of treatment in just one dose!
Neptra treats OE with a single vet-administered 1ml dose in each affected ear so you know you've got the job done effectively there and then.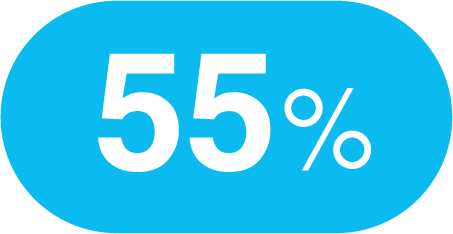 Of owners find it difficult to give ear medication to pets5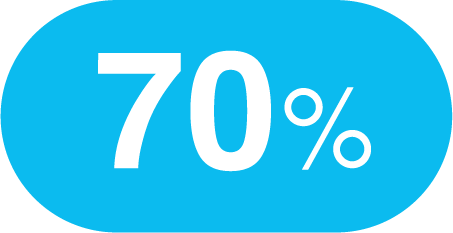 Of owners would prefer a single, vet-administered dose5

No need for a second treatment – just a flexible recheck option
Avoid the uncertainty and ongoing stress of at-home treatment with Neptra – the only treatment that effectively treats OE with just one dose.
POTENT, EFFECTIVE RELIEF YOUR CLIENTS WILL NOTICE
Neptra offers a uniquely powerful combination of three active ingredients that work together against the most common bacterial and fungal pathogens associated with OE.

Your clients can see their dogs get relief from the pain and discomfort of OE

The potent anti-inflammatory action of Neptra provides noticeable relief from the pain of OE
FOR EVERYDAY OE CASES
With its unique combination of active ingredients, Neptra effectively treats 70 - 80% of OE cases.6,7 The one-dose solution is licensed for the treatment of the most common pathogens of OE cases (Staphylococcus pseudintermedius and Malassezia pachydermatis).

That's what makes Neptra a relief for everyone
PRODUCT ASSEMBLY DEMO
Did you know, it takes less than a minute to show you how you can get the potent action of Neptra effectively treating otitis externa in just one dose? Watch the video below to see how easy it is to set up Neptra.
References
Angus J. C. Vet Clinics of North America: Small Animal Practice. 2004 Mar;34(2):411-24.
Hill PB, Lo A, Eden CA, Huntley S, Morey V, Ramsey S, et al. Survey of the prevalence, diagnosis and treatment of dermatological conditions in small animals in general practice. Vet Rec. 2006;158(16):533-9.
Jamet J-F, Marignac G, Petit JY. Prospective study of the effect of otitis externa before and after treatment on 20 owners' assessment of their and their dog's quality of life Vet Dermatol. 2016;27:45 (abstract).
Noli et al, Vet Dermatol 2017; 28: 386–e90.
Dog Owner Compliance Evaluation, June 2019, n=2000 dog owners from FR/IT/ES/DE/NL/BE/UK/AU.
Malayeri H, et al, Vet Res Commun. 2010 Jun;34(5):435-44.
Guillot J and Bond R Front. Cell. Infect. Microbiol. 2020 10:79.
Neptra POM-V (UK) and POM (Ireland) contains 16.7 mg florfenicol, 16.7 mg terbinafine hydrochloride, equivalent to terbinafine base: 14.9 mg, and 2.2 mg mometasone furoate.
Further information is available from the SPC. Advice should be sought from the Medicine Prescriber. Refer to the product packaging and leaflets for information about side effects, precautions, warnings and contra-indications. Contact Elanco Animal Health for further information on 01256 353131 or email elancovets@elanco.com, or write to: Elanco Animal Health, Form 2, Bartley Way, Bartley Wood Business Park, Hook, RG27 9XA.
Neptra, Elanco and the diagonal bar logo are trademarks of Elanco or its affiliates.
© 2021 Elanco or its affiliates. PM-IE-21-0148. Date of preparation: 05/21.
Use medicines responsibly
www.noah.co.uk/responsible
,
www.apha.ie
.