THE IMPORTANCE OF TREATING OTITIS EXTERNA
Otitis externa (OE) is a common, debilitating condition affecting up to 1 in 5 dogs in their lifetime and is seen on a daily basis in first opinion practice.1,2
Otitis is always painful and usually pruritic and has been shown to affect both the quality of life of owners and their dogs who develop it.3 Whilst the development of otitis externa is not an emergency, it is a potentially urgent problem that could lead to significant welfare compromise if left untreated - https://www.bsava.com/TriageTool.
Otitis has been shown to have an impact on dogs' sleep and playing behaviours, and cause their owners physical or emotional disturbances.3 Where otitis is not addressed adequately, a dramatic deterioration of the dog-owner relationship has been shown to occur, leading to low treatment compliance and the development of ear phobias in affected dogs.4 The key to therapy should be early intervention and based on recent quality of life studies, this should be with a veterinary directed treatment rather than an owner directed treatment.5
Neptra® is a one dose solution licensed for the treatment of the most common pathogens seen in 70-80% of OE cases (Staphylococcus pseudintermedius and Malassezia pachydermatis).
Even if, under the current exceptional circumstances, it is not possible to perform cytology, then Neptra is an appropriate product to choose for most OE cases.
It contains a first line antibiotic (florfenicol) which is not on the WHO list of critically important antibiotics, improving antibiotic stewardship, as well as an antifungal (terbinafine) and a potent corticosteroid (mometasone furoate). This highly potent, but "soft" 9 corticosteroid acts rapidly and effectively at a local level to reduce inflammation within the ear canal, with minimal systemic absorption. Neptra improves comfort and there is no need for owners to treat their dog at home – reducing stress for everyone and improving compliance.
Dr Sue Paterson MA VetMB DVD DipECVD FRCVS, RCVS and European Specialist in Veterinary Dermatology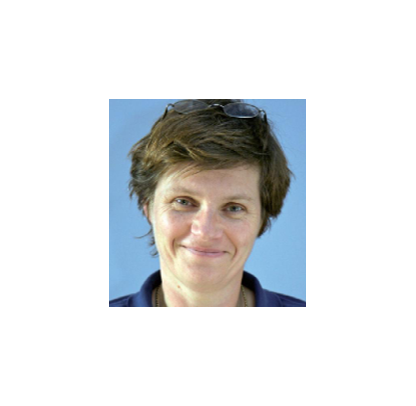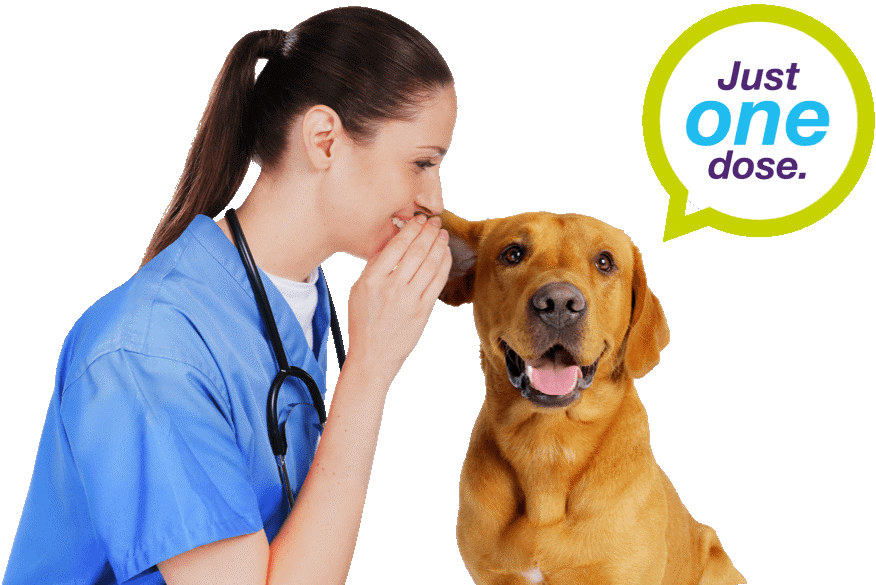 Introducing Neptra
Have you heard? There's an easier way to treat otitis externa.
Neptra is an effective option for the treatment of acute canine otitis externa or acute exacerbations of recurrent otitis caused by mixed infections of susceptible strains of bacteria sensitive to florfenicol (Staphylococcus pseudintermedius) and fungi sensitive to terbinafine (Malassezia pachydermatis).
The ONLY first-line treatment available in ONE vet-administered dose.
Offering complete control over compliance in the treatment of otitis externa, Neptra removes the owner responsibility, stress and uncertainty of repeated at-home treatments.
Ideal for first-line use and effective against the most common pathogens* - associated with 70-80% of OE cases, make Neptra your first choice for OE treatment.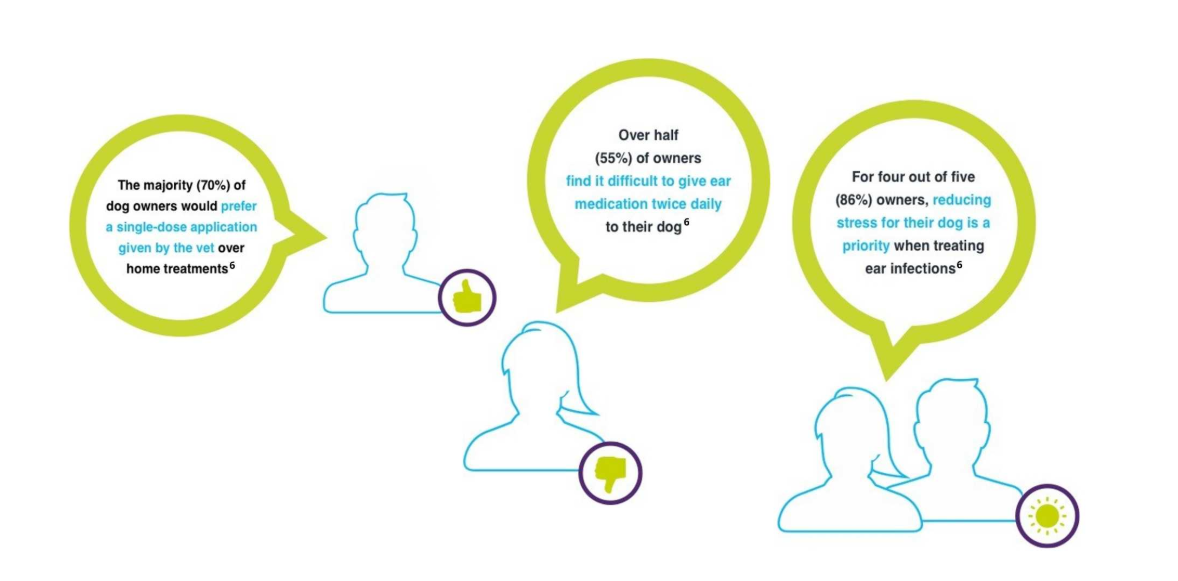 Neptra – a unique combination
Neptra contains a unique combination of three active ingredients that work together to be effective against the most common pathogens associated with otitis externa, as well as providing potent anti-inflammatory and anti-pruritic action, giving welcome relief from the discomfort of OE.
Mometasone furoate
Provides powerful anti-inflammatory activity
Highly lipophilic corticosteroid
Reduces swelling, improving comfort
Stronger anti-inflammatory activity and longer duration of action than the glucocorticoid betamethasone7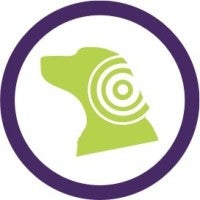 Florfenicol
An established first-line antibiotic, provides potent antibacterial activity
Not a World Health Organization (WHO) critically important antibiotic for human use8
Highly effective against S. pseudintermedius commonly found in otitis externa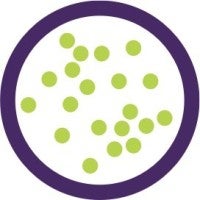 Terbinafine hydrochloride
Provides potent anti-yeast activity
Selectively inhibits ergosterol production in fungi, leading to fungal cell death
Penetrates keratinised tissues, entering the stratum corneum and sebum via direct diffusion through skin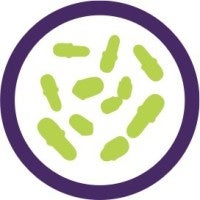 The single-dose, easier solution for otitis externa
Neptra is the ONLY first-line treatment available in ONE vet-administered dose for canine otitis externa.
Its innovative formulation provides lasting action after one application, making the treatment of otitis externa easier for everyone.
Hear from the experts
Neptra - for first line use

with Dr Kenneth W. Kwochka, DVM, DACVD, President of the World Association of Dermatology
Dr Kenneth Kwochka discusses why Neptra is an ideal first line product for the majority of otitis externa cases which present with Staphylococcus pseudintermedius and Malassezia pachydermatis.
NEPTRA - USEFUL MATERIALS
* Staphylococcus pseudintermedius and Malassezia pachydermatis.
Angus J. C. Vet Clinics of North America: Small Animal Practice. 2004 Mar;34(2):411-24.
Hill PB, Lo A, Eden CA, Huntley S, Morey V, Ramsey S, et al. Survey of the prevalence, diagnosis and treatment of dermatological conditions in small animals in general practice. Vet Rec. 2006;158(16):533-9.
Jamet J-F, Marignac G, Petit JY. Prospective study of the effect of otitis externa before and after treatment on 20 owners' assessment of their and their dog's quality of life Vet Dermatol. 2016;27:45 (abstract).
Boda C, Liege P, Reme CA. Evaluation of owner compliance with topical treatment of acute otitis externa in dogs: a comparative study of two auricular formulations. Int J Appl Res Vet Med. 2011;9:157-65.
Noli C, Sartori R, Cena T. Impact of a terbinafine-florfenicol-betamethasone acetate otic gel on the quality of life of dogs with acute otitis externa and their owners. Vet Dermatol. 2017;28(4):386-e90.
Dog Owner Compliance Evaluation, June 2019, n=2000 dog owners from FR/IT/ES/DE/NL/BE/UK/AU.
Spada, F. et al. (2018) Australasian Journal of Dermatology 59(3): e168-e174.
World Health Organization (WHO). (2011). Critically important antimicrobials for human medicine. 3rd Revision. Available at: http://www.who.int/iris/handle/10665/77376 Accessed March 20, 2019.
Blake J, Keil D, Kwochka K, et al. Evaluation of a single-administration ototopical treatment for canine otitis externa: a randomised trial. Veterinary Record Open 2017;4:e000219. doi:10.1136/vetreco-2017-000219
Neptra POM-V (UK) and POM (Ireland) contains 16.7 mg florfenicol, 16.7 mg terbinafine hydrochloride, equivalent to terbinafine base: 14.9 mg, and 2.2 mg mometasone furoate.
Further information is available from the SPC. Advice should be sought from the Medicine Prescriber. Refer to the product packaging and leaflets for information about side effects, precautions, warnings and contra-indications. Contact Elanco Animal Health for further information on 01256 353131 or email elancovets@elanco.com, or write to: Elanco Animal Health, Form 2, Bartley Way, Bartley Wood Business Park, Hook, RG27 9XA.
Neptra, Elanco and the diagonal bar logo are trademarks of Elanco or its affiliates.
© 2021 Elanco or its affiliates. PM-UK-21-0256. Date of preparation: 03/21.
Use medicines responsibly
www.noah.co.uk/responsible
,
www.apha.ie
.