It's all about personality – are you asking your clients what tick and flea treatment they would prefer?
Treating Ticks and Fleas with CredelioTM can be done with stress-free ease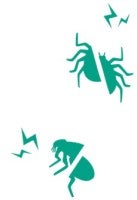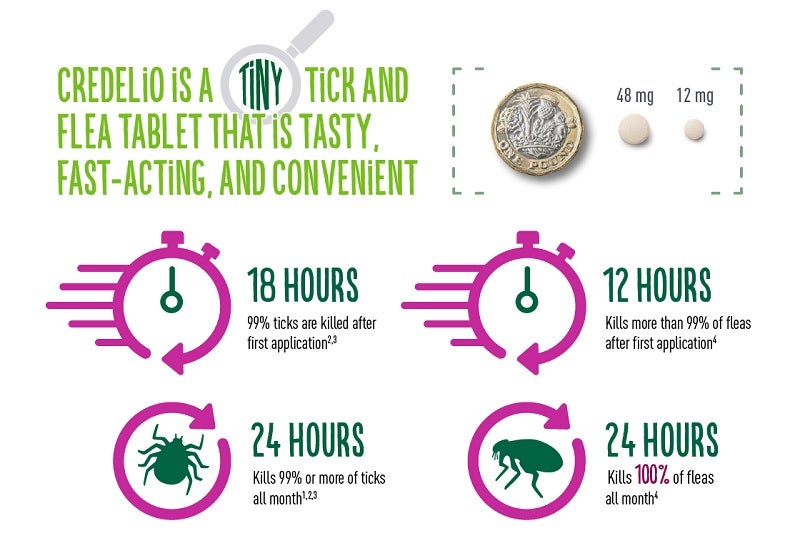 Treating cats for ticks and fleas does not have to be stressful or disruptive
8 out of 10 vets SURVEYED who tried Credelio would choose it for their cat again, and recommend it to clients
5
717 vets sampled 2019
Successfully Administered monthly to 100% of pet cats by their owners for 3 consecutive months
1
211 pet cats treated by their owners
9 out of 10 owners would try a tablet for their cat
6*
Survey of 282 cat owners in Europe currently using topical spot on or collar, about treatment preference for tick and flea control
Cavalleri D et al. Parasit Vect 2018 11:411
Credelio™, Summary of Product Characteristics. June 2018
Cavalleri D et al Parasit Vect 2018 11:413
Cavalleri D et al Parasit Vect 2018 2018 11:408
LVS Credelio Sampling Scheme 2019
Kynetec, slide 10. March 2018 *Study asked: Would you be interested in giving your cat(s) a small monthly tablet for ticks and fleas? Please assume it was recommended by your veterinarian. 1. Prefer it over other methods 2. Prepared to try it 3. Not interested
Credelio For Cats - Useful Materials
Credelio POM-V (UK) and POM (Ireland) contains Lotilaner.
Further information is available from the SPC. Advice should be sought from the Medicine Prescriber. Refer to the product packaging and leaflets for information about side effects, precautions, warnings and contra-indications. Contact Elanco Animal Health for further information on 01256 353131 or email elancovets@elanco.com, or write to: Elanco Animal Health, Form 2, Bartley Way, Bartley Wood Business Park, Hook, RG27 9XA.
Credelio, Elanco and the diagonal bar logo are trademarks of Elanco or its affiliates.
© 2020 Elanco or its affiliates. PM-IE-20-0100. Date of preparation: 04/20.
Use medicines responsibly
www.noah.co.uk/responsible
,
www.apha.ie
.