About A2K - Elanco's Access To Knowledge Event
You can now view our second A2K Webinar of 2023, Up your worm game. This popular event for RAMAs provides AMTRA accredited CPD through virtual events with speaker sessions from industry experts and additional resources to access through the seasons. MyElanco is the key destination to access product information, marketing assets, CPD and industry news, alongside the farmer facing site, FarmAnimalHealth.co.uk. This latest edition of A2K provides prescriber information and support as the seasons unfold. It is designed to bring together industry speakers in a virtual event whilst providing accessible CPD.

MyElanco is the key destination for veterinarians and RAMAs to access product information, marketing assets, CPD and industry news. Farmanimalhealth.co.uk, our farmer facing website, offers product information (from dosing to application) as well as a range of treatment management advice.
Introducing The Parasight – our updated seasonal parasite videos. Elanco brings the parasite burden to life to support you as a RAMA/SQP to make the best decisions in terms of advice and treatment.
Farm Animal Health
Our farmer-facing website, farmanimalhealth.co.uk contains resources, including product information, disease management advice and webinars, to support farmers and their livestock.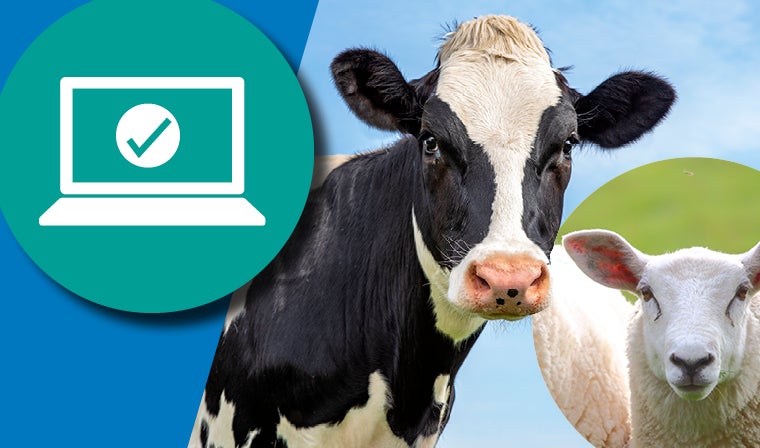 RAMA Knowledge Hub
Visit the RAMA Knowledge Hub for AMTRA accredited CPD including case studies, CPD modules and quick quizzes to test your knowledge, as well as other tools and resources for your role. If you missed the live event, watch our Autumn 2023 event on-demand now to gain 14 CPD points.
You will need to log-in to MyElanco before you can access the RAMA Knowledge Hub and the other resources listed above. If you haven't already registered for MyElanco, register here then use the search to navigate to the relevant content.
For further information call Elanco Animal Health on +44(0)1256 353131 or write to: Elanco Animal Health, Form 2, Bartley Way, Bartley Wood Business Park, Hook, RG27 9XA. Elanco and the diagonal bar logo are trademarks of Elanco. © 2022 Elanco or its affiliates. PM-UK-22-0612. Date of preparation: December 2022. Use medicines responsibly www.noah.co.uk/responsible.