We are pleased to inform you that Elanco Animal Health completed the acquisition of Bayer Animal Health on August 1, 2020. Coming together with Bayer Animal Health will create an even better Elanco. These two complementary organisations are now unbound from human pharma, creating one company solely focused on animal health, dedicated to innovating and delivering to all our customers.
Together, we are committed to providing a more comprehensive portfolio of products along with unparalleled service and support to you, so you can do more for the animals in your care. As a valued customer, we wanted to share this good news with you quickly as we begin the process of bringing our businesses together and building on our long-standing focus of serving you.
If you buy any products directly from Bayer Animal Health, the company should have already informed you of important actions you need to take to ensure continuity of supply. Please follow these instructions carefully.
In order for Elanco to complete its acquisition of Bayer Animal Health, rights to a few select products were sold to other animal health companies in specific territories. If you have been a customer of the Drontal® and Profender® product families or of our products Osurnia® or Vecoxan®, you should have recently received communication from Elanco or Bayer Animal Health providing you with information regarding the future purchasing of these products.
In the weeks and months to come, we will begin to integrate our business operations and promise to keep you informed on any aspects that might impact or alter the way we work together. In the meantime, you should not expect significant changes unless informed otherwise. Your contacts, ordering process and services remain the same. Please feel free to contact Elanco directly if you would like further information or need additional support.
During our integration period we remain committed to providing the products, service and value you have come to expect from Elanco. We will continue to work with you to improve the health and wellbeing of the animals in your care. Because making their lives better, makes life better.
We appreciate your continued support and partnership as we take this next major step in continuing to improve our service and value to you.
Tina Hunt General Manager, Elanco UK and Ireland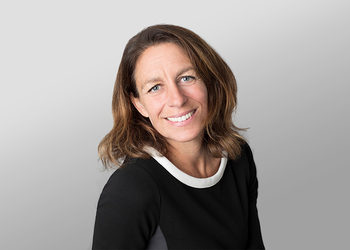 Frequently Asked Questions
When did the deal close?
The transaction completed on Saturday August 1.
What benefits can I expect out of this acquisition?
With our singular focus on animal health, as a combined organization we will have greater speed and investment, enabling us to bring even better access to products and solutions to all customers.
Who do I contact for product ordering and support?
For the time being, all Elanco product ordering and support will remain the same. There will be new ordering processes and local customer service/support contact information for our new products transitioning from Bayer Animal Health products.
Will Bayer Animal Health branding change?
The Bayer branding applied to Bayer Animal Health products and commercial activities will change to Elanco over a period of time and in accordance with regulatory processes and approvals which differ by country and product and can take up to several years.
Do my usual Elanco or Bayer Animal Health sales or support contacts change?
Please continue to use your existing Elanco contacts which remain unchanged. Ordering and support contacts for Bayer Animal Health products will likely change, and these will be communicated soon. We will inform you of any future changes in contacts if/when appropriate.
I have a complaint/product return request, where do I send it and how will credit/debit notes be managed?
All claims or issues post-close should be directed to Elanco, including Bayer Animal Health products purchased pre-close.